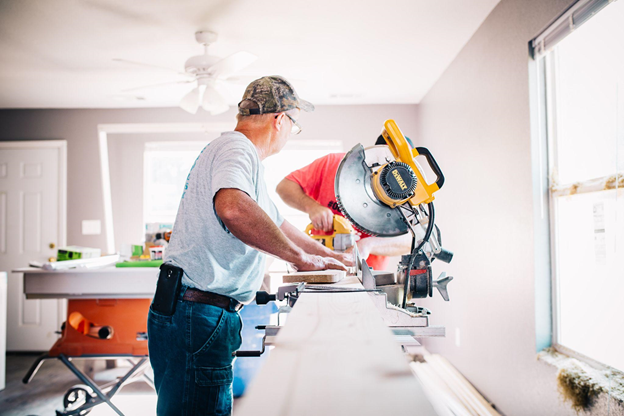 Remodeling a property is one of the best ways to add value to it without having to be unclear on how much weight you're putting in. Most projects have set returns on investment: and as long as you don't spend more than 10% of your property's value in any one portion of the house, you're almost guaranteed a good boost.
These are six remodeling projects with fantastic returns on income and why they're so valuable.
Cutting Down on Energy Bills
Cutting down on energy bills is the lowest remodeling project on the list, but an important point to buyers, is how low you can get energy bills. Doing things like adding insulation and window replacement inserts to stop drafts is an awesome way to lower the cost of energy. If you want to take this further, an inexpensive addition is to add a smart thermostat to the property. These thermostats allow homeowners to change the temperature of their property at any time, from anywhere in the world, and keep their home's energy bills low.
A staggering 70% of buyers believe that having smart products within the property is important to whether or not they'd buy, so it's good to keep in mind.
Finishing Your Basement.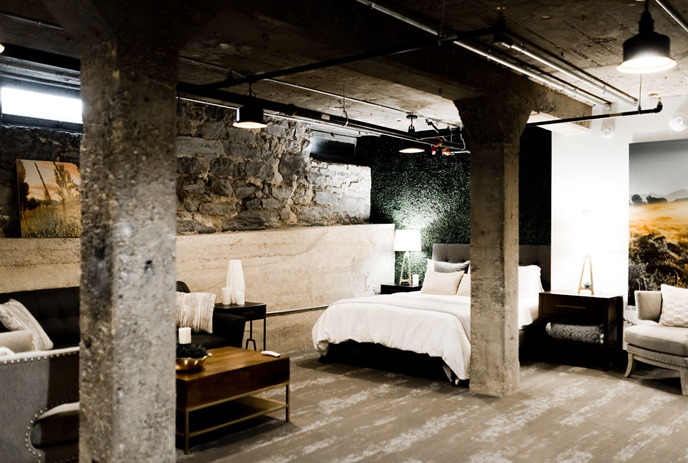 In recent years before 2020, there was a lot of slander against finishing basements right before you sell. Many didn't see it as a major investment since that space would usually go unused. Since COVID struck, however, more people are seeking rooms in their homes where they can enjoy entertainment, spend time on hobbies, and host loved ones visiting from out of state.
Finishing your basement is a great investment into the property. From what basement flooring you pick to the layout of the basement, every choice can make major changes in how buyers view your entire home.
Fantastic Minor Kitchen Remodel
Remodeling the kitchen is one of the largest home remodeling projects that any property owner can do, and it's an incredibly popular thing to take on. Unfortunately, many immediately spring for a full kitchen remodel when a smaller remodel brings a larger return on investment.
A minor kitchen remodel can be simply repainting the cabinets and replacing appliances, or it could mean refinishing the floors and updating the counters, depending on what your kitchen needs the most.
Of course, a minor remodel won't be as drastic, but it ensures that you don't throw a ton of work and money into a project that won't offer you as much back for what you're putting into it. On top of this, a kitchen with a couple of flaws will excite buyers because it gives them room to put their personal touch on the space.
Updating Old Siding
Siding is important to every property it's on because it both protects the insulation and acts as a layer of insulation itself. However, you must consider alternatives to vinyl siding and instead look for something that can handle temperature fluctuations and lasts longer: like steel siding.
Leaving your siding as old, cracked, or showing clear signs of age, could lead to it damaging the value of the house, so it's more than worth it to take the time and money and update this portion of the property.
Updating Your Garage
Garages are spaces that not only offer storage for vehicles they also give you a space to safely store and protect whatever goods you can't keep within your home. Because of this, garages are often a valuable space to update. This means looking into replacing the garage door since they need it every ten to twenty years, giving yourself more space for storage vertically, and replacing or removing the stains from the garage flooring. Together these items can give your property a fair chance at stunning buyers.
Replacing The Roof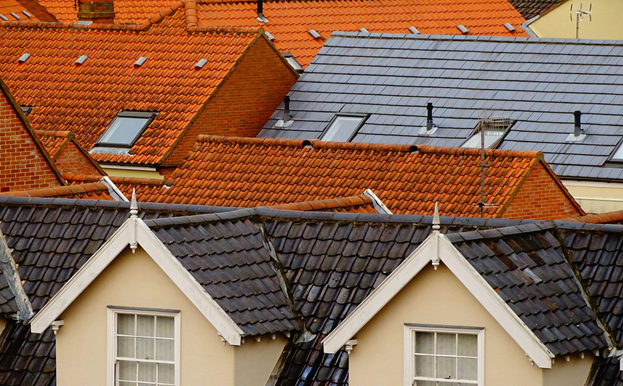 Nobody wants to have to take the time to replace their roof: this includes buyers. It's expensive, time-intensive, and a headache, but if your roof looks like it will need to be replaced within the next five years: it's a good idea to replace it before you sell. An out-of-date roof will damage your property's value and will make buyers wary, assuming that there are other things wrong with the property.
If you invest in a slate roof that's proven to last over fifty years, buyers will see this as an investment and will recognize more value in the property. This will help you sell faster and make money on it rather than lose anything on this investment.
Every Property's Value Can Be Increased Through Remodeling Projects
Whether you're updating a property that's been in your family for ages, or you're flipping your first purchase: it's easier than you'd believe in getting a great return on your investment. Consider trying some of these projects, and you'll be amazed at how much money you can get back.
Ryan Shure is an editor for the Innovative Building Materials blog and a content writer for the building materials industry. He is focused on helping fellow homeowners, contractors, and architects discover materials and methods of construction that save money, improve energy efficiency, and increase property value.