Meet The Smart Asset Team
Milwaukee Real Estate Agents The Smart Asset Team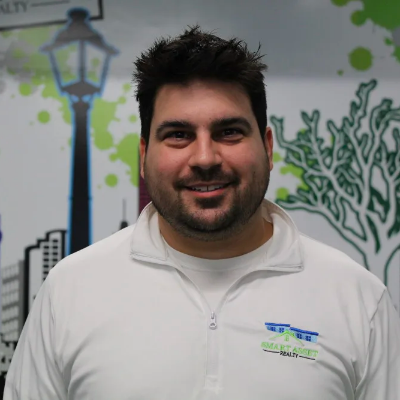 Adam McCarthy
Started Smart Asset Realty in May of 2015 with the idea that people want to invest in real estate, "they just don't know how easy it can be." Adam focuses on the brokerage side of the business while helping the management team as needed. As the Broker/Owner for Smart Asset Realty he leads his real estate team through acquisitions and he generates new development sites for our clients while collaborating with third party project managers. When you decide to work with Adam he brings along a huge network of brokers and other real estate experts so you the investor can find financial success and diversification of your personal portfolios.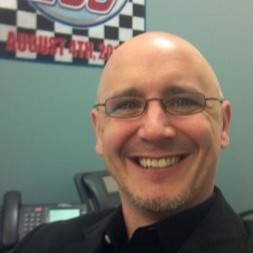 Nick Harris
Director of Capital Improvements & Marketing Operations
High-caliber leader with over 24 years of experience in the corporate and military environments; known for building and leading teams with excellent track records of identifying opportunities for accelerated growth. Motivational management style and reputation for building and retaining highly motivated marketing, project management, capital improvements and military operational teams through implementing effective, strategic projects and plans that drive superior results. Nick joined the Smart Asset team in 2019.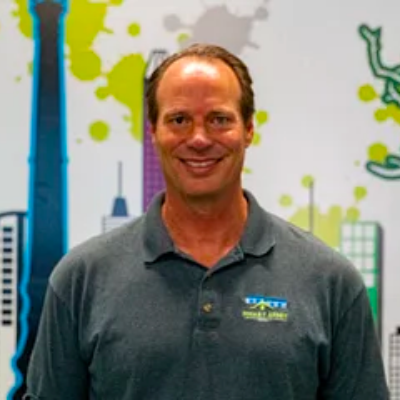 Brian White
Vice President of Operations
Brian joined Smart Asset Realty in the spring of 2018. He comes to us with 12 years of collections experience from his former role as Vice President of Operations and Business Development at Credit Management Control (CMC). Brian brings Smart Asset Realty the experience and desire to work in a fast-paced industry that encourages favorable relationships with tenants. He understands that tenants who are satisfied with their rental experience will stay in their homes for as long as renting fits their needs and is looking forward to providing them with that positive living environment.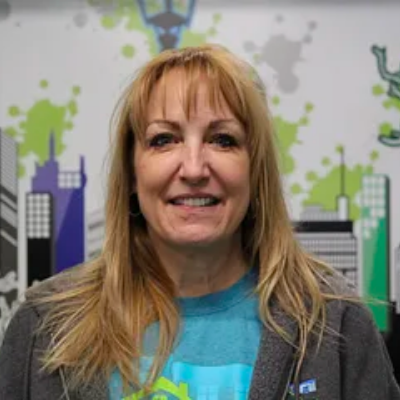 Mary Rozenberg
Senior Maintenance Coordinator
Ensures all work orders placed by our residents is followed through, addressed and closed in a timely manner. We strive to assist residents in maintaining a safe and comfortable home environment. Keeping a property free of issues is our end goal.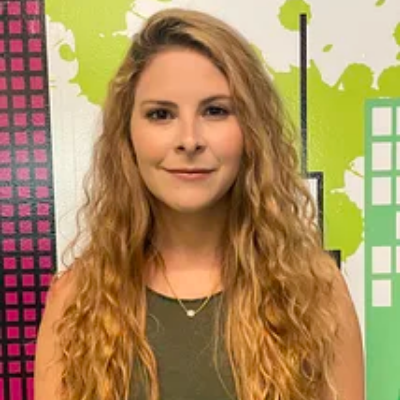 Liz Perez
Rent Collections and Legal Department Manager
Liz oversees the rent collection department and works hand in hand with our attorney, to help ensure timely payments and evictions as needed. She works alongside multiple organizations to assist tenants with rental assistance and housing.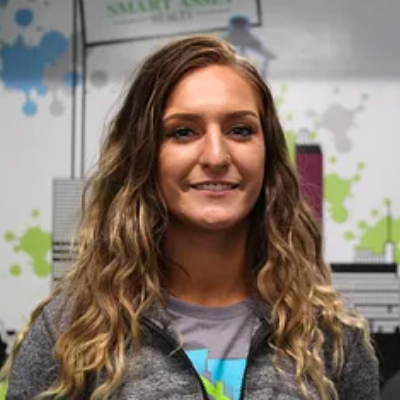 Sarah Smith
Resident Relations Manager & Real Estate Agent
Lease renewals, new resident on-boarding, housing paperwork, late fees and notices, and works to ensure a smooth transition for tenants moving into our properties and collecting monthly rent. She works hand-in-hand with our attorney, to help ensure timely payment and evictions as needed. Sarah's goal is to provide the best experience for every resident.
Ian Kozak
Leasing Manager and
Real Estate Agent
Ian is the lead leasing and real estate agent for Smart Asset Realty. He is approaching his 1 year with the company and enjoys working with people of all different types of backgrounds.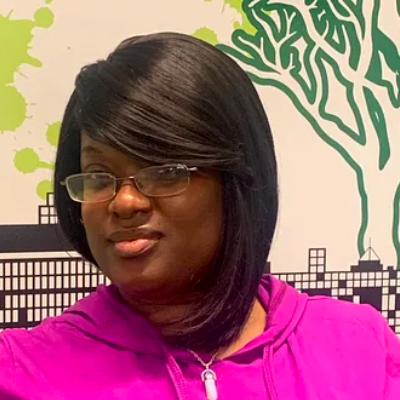 Victoria Stewart
Leasing Agent and Real Estate Agent
Victoria is a Smart Asset leasing agent with valuable experience of the southeast Wisconsin market. Her willingness to help local tenants find the right property is second to none!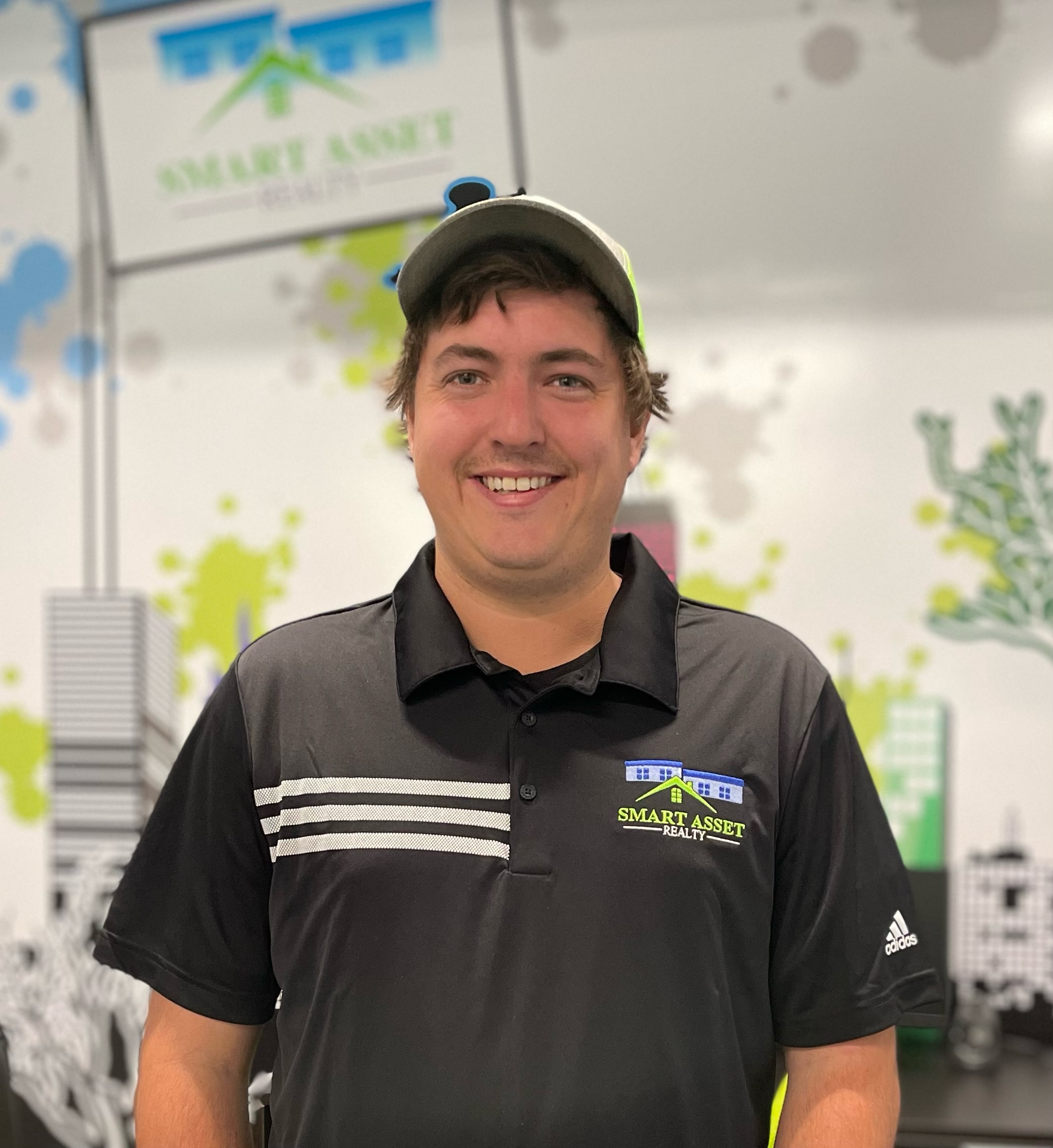 Patrick Jacka
Strategic Partnerships Manager
Patrick is responsible for building and maintaining successful relationships with prospects and existing clients, collaborating with property owners on strategy to determine objectives and goals, evaluating current portfolios and maximizing business reach and potential.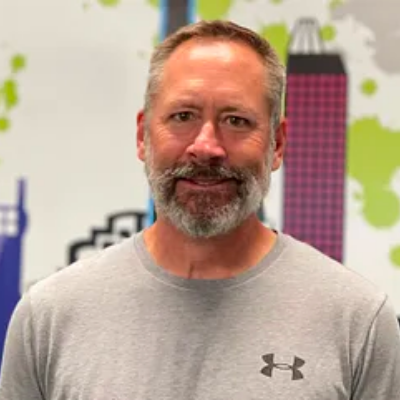 Andy Justman
Quality Assurance and Compliance Manager
Andy brings over 25 years of diverse construction and development management experience to the Smart Asset Realty team. Andy is responsible for the management and strategic direction of all compliance requests and city orders.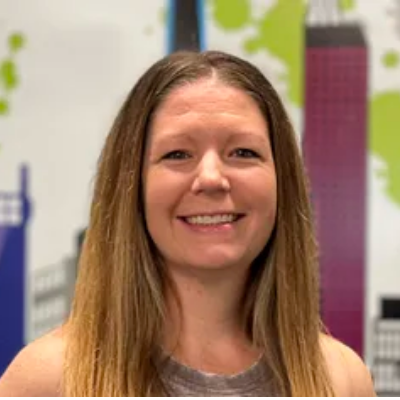 Catie Bauer
As an office administrator, Catie is the tenant's first contact to Smart Asset Realty. She helps tenants address and directs their questions and concerns. She is also responsible for working alongside the collections department, making sure rent is received in a timely manner.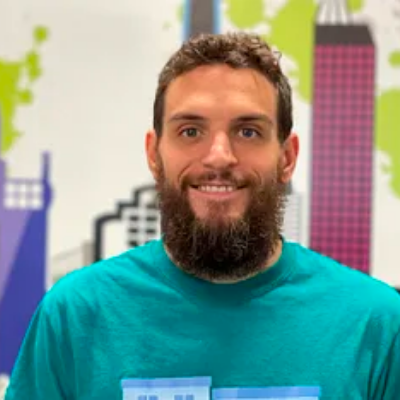 Andy Janny
Rent Collections Specialist
Andy works in the resident services and collections department. He acts as a point of first contact for applicants, tenants, and prospective clients while working closely with all departments to address any questions or concerns. Having a bachelor's degree in finance and five years of management experience, he brings a high level of customer service and professionalism to Smart Asset. Andy is an NCAA Diving All-American and enjoys spending time with his wife and two young children.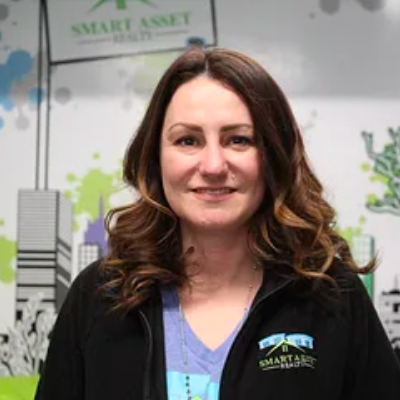 Karla maldonado
Karla works alongside the broker, each step of the buying/selling process, to ensure everything is in place to sell your properties/or purchase new ones seamlessly. From calendar/showing management, attending inspections / appraisals / closings, communicate directly w/ broker's clients, add listings to MLS, gather relevant information & prepare necessary paperwork for selling/ buying property, and tenant relations. On the management side, Karla works closely with the Financial Operations Manager, paying employees/vendors by verifying vendor accounts & reconciling monthly statements and transactions. She also ensures deposits and monitors banking transactions. Most importantly, on both sides of our business, Karla protects Smart Assets value by keeping all client information confidential.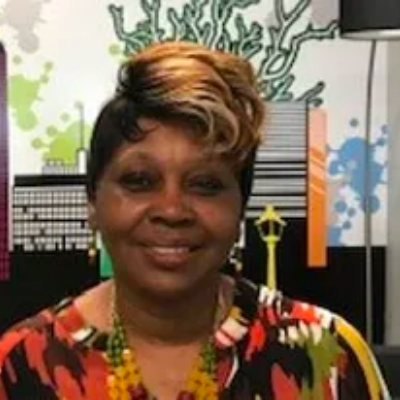 Aldrenna (Dreama) Smith
Leasing Agent and Property Manager
Dreama joined Smart Asset Management as our company has expanded into Southeast Wisconsin. She holds a dual role as leasing agent for Racine and Kenosha as well as managing our larger properties. She maintains a 1% vacancy rate for her properties.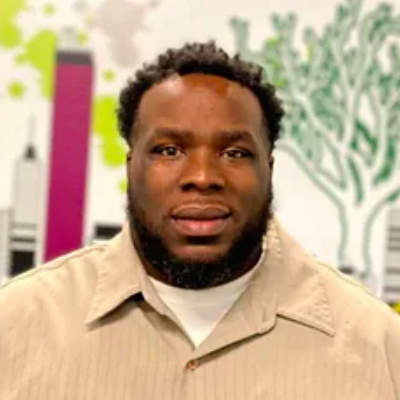 Joseph Pipes
Joseph comes to Smart Asset with 10 years is experience in Property Management. Joe handles the property management at The Highlands in the near west side of Milwaukee as well as leasing in the area. Joseph is also a Pastor at Greater St Luke Baptist Church in Racine.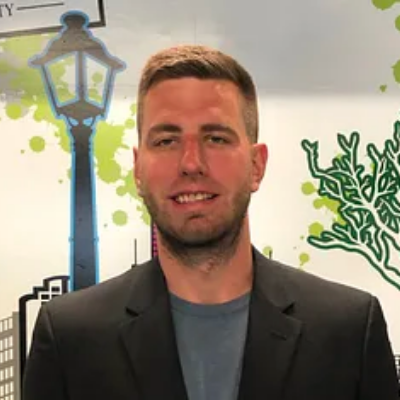 Dylan Page
Leasing Manager and Real Estate Broker
Dylan is a Realtor with Smart Asset Realty who finds and brokers properties for investors looking to diversity their portfolios. Dylan also functions as a commercial leasing agent for Smart Asset Realty as well as a residential leasing agent for select properties.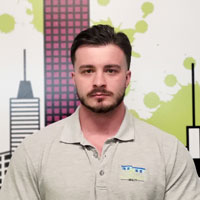 ALex RUnge
Financial Operations Manager
Alex is responsible for managing all expense tracking, financial reporting, and monthly remittance for our property owners. He works very closely with owners to help them understand how their portfolio is preforming and how it could improve. Works closely with the Vice President of Operations to analyze company performance and examine company needs. Alex is also responsible for our software and network maintenance within our facility. Maintaining our management software and ensuring our Owners, Tenants, and Staff can access their portals daily.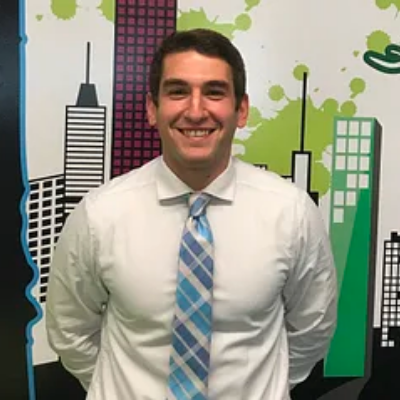 Charles Rose
Charles provides legal advice and services for the Smart Asset Realty team including lease review, evictions and advising the team in general real estate matters. His zealous representation for Landlords in the courtroom is a tremendous asset for property owners within the Smart Asset Realty team. As a graduate of Marquette Law School, Charles is a huge fan of Marquette Basketball!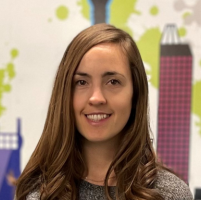 Elizabeth Boyd
Resident Services Manager
Leads a team of Resident Services associates who are the first point of contact for all applicants, residents, and prospective clients. We strive to provide a high level of customer service, by being readily available to address any questions or concerns that come our way.
Toby Mauhar
Assistant Director of Capital Improvements
Leads a team of Maintenance Technicians who are responsible for all unit turns, property inspections and evaluations. He works closely with property owners to ensure all available properties are ready for rent in a timely manner.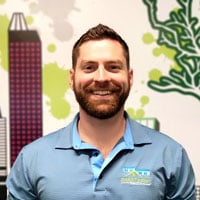 Braden Grimord
Lease Renewal Manager/ Commercial Property Liaison
Braden's main duties are to create and execute a lease renewal plan for all owners while mitigating the risk of tenant move outs. Braden also works directly with Commercial property owners and tenants of commercial properties to collect rent, handle maintenance concerns and oversee the smooth operation of Commercial properties.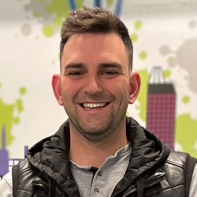 Caleb Lundwall
Ensures all work orders placed by our residents is followed through, addressed and closed in a timely manner. We strive to assist residents in maintaining a safe and comfortable home environment. Keeping a property free of issues is our end goal.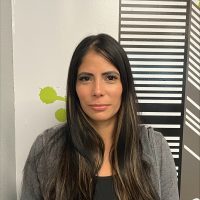 Glendaliz Matias
Ensures all work orders placed by our residents is followed through, addressed and closed in a timely manner. We strive to assist residents in maintaining a safe and comfortable home environment. Keeping a property free of issues is our end goal.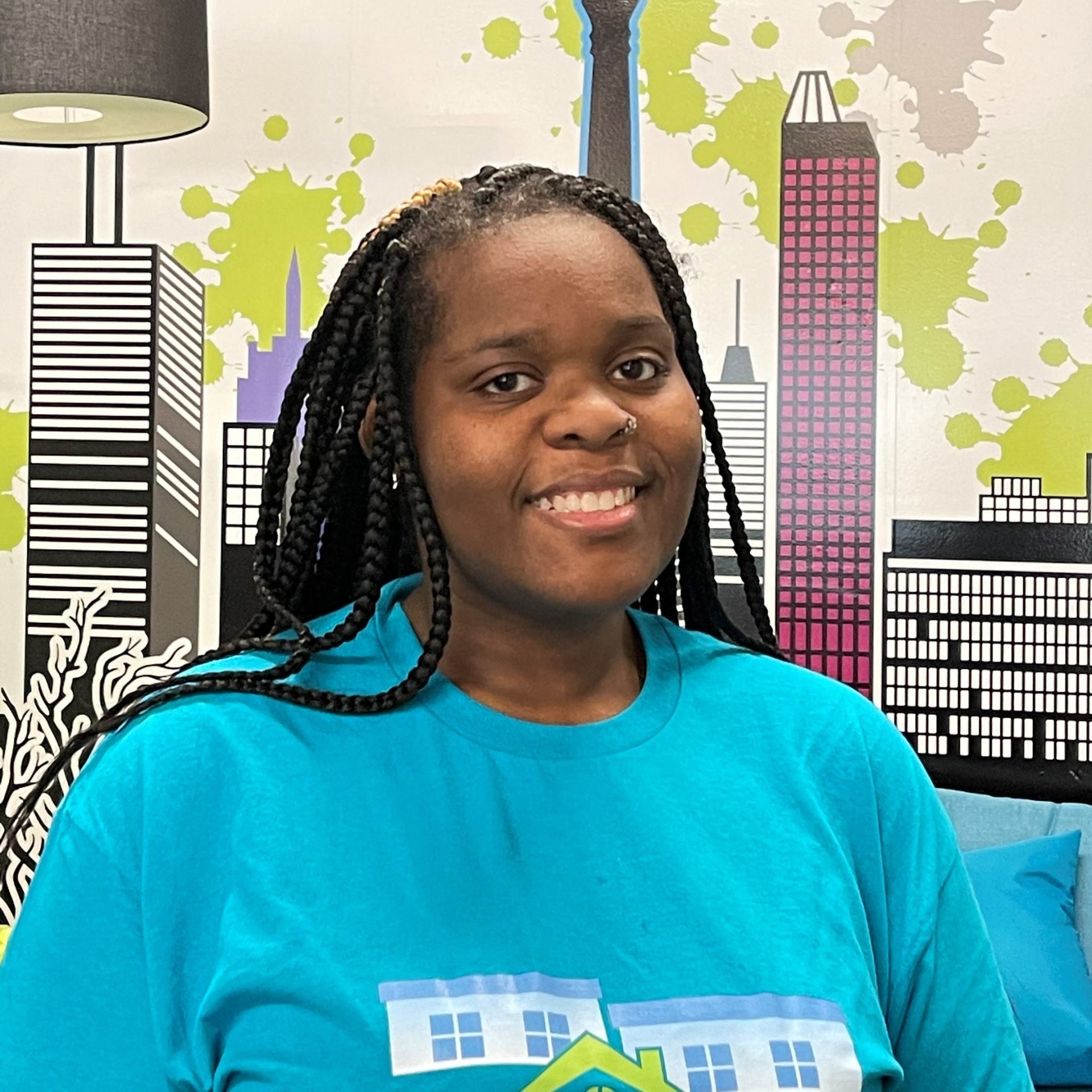 Maranda Moton-West
Resident Services & Housing Coordinator
Maranda is responsible for handling all Rent Assistance programs for Smart Asset. With over eight years of experience, Maranda ensures Smart Asset stays in compliances with all HUD (U.S Department of Housing and Urban Development) regulations. She oversees the Housing process for new applicants, inspections, rent increase, lease renewals, and rental payments from each organization. Also, she works closely with these organizations to establish a working relationship with Smart Asset to help provide quality and affordable Housing to low-income to moderate-income families.